2019 孔雀明王息災祈福法會(關丹)
April 28 @ 9:00 am

-

6:00 pm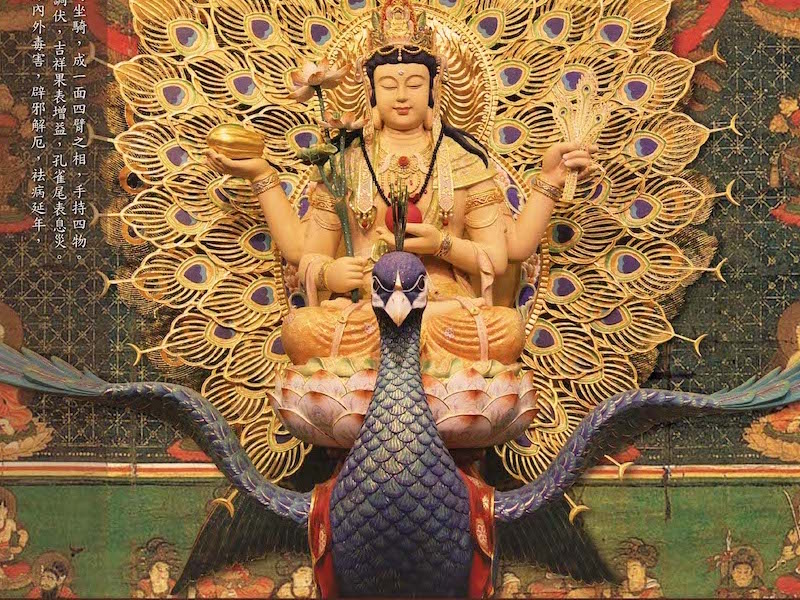 恭請悟慧法師主法
孔雀明王法門對於護國、息災、祈雨、除病延壽、安產等世間利益,都極有效驗。
以此尊作為出世間修行的依怙, 袪除我們心中貪、瞋、痴、慢、疑等各種煩惱毒害,使我們能圓滿智慧、慈悲的菩提,速成無上佛果。
歡迎闔府蒞臨禮佛參拜,恩沾九有,德被四方,同霑法益。
---
Mahamayuri Vidyarajni Prayer & Blessing Dharma Assembly
Respectfully inviting Venerable Master WuHui to host the ceremony
The Mahamayuri method brings great benefits to worldly challenges including protecting our country from harm and disasters, praying for rain, relieving illnesses, longevity, safe and healthy childbirth, and much more.
Cultivating through the Mahamayuri way will eliminate the five afflictions (five poisons) in our mind: greed, anger, ignorance, arrogance and doubt; and lead us to attaining perfect wisdom and compassion towards achieving supreme Buddhahood.
We cordially invite you and your loved ones to gather at our centre and participate in this auspicious event, to pray together for blessings, happiness, longevity and well-being.