2018 地藏占察懺暨八關齋戒
April 29, 2018 @ 8:00 am

-

6:00 pm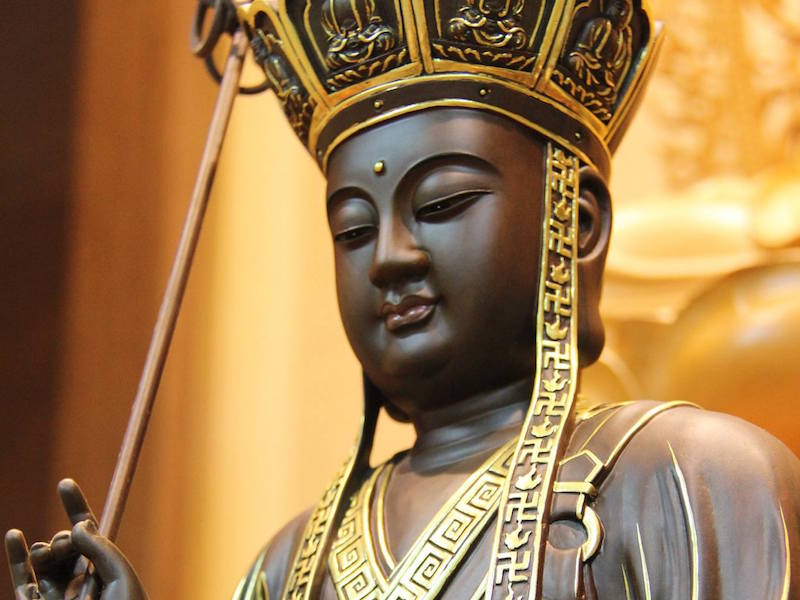 如實修持地藏法門,《占察懺》則先以懺悔身語意三業,懺法清淨身心,能閉三途門,入心地法門,增長善根福德。
《八關齋戒》是佛陀為在家弟子所制,目的是讓在家男女二眾,能種出世解脫善根。受戒的人,必須一日一夜學習出家生活。
受持《八關齋戒》的功德利益包括:脫離病苦、消滅業障、免除橫禍、遠離惡道、福報優厚、來世尊貴、得生天上、往生助緣、得相好身、成佛道緣等。
八戒戒條:
(一)不殺生(二)不偷盜(三)不淫慾(四)不妄語
(五)不飲酒(六)不著香花鬘、不香油塗身、不觀聽歌舞
(七)不坐臥高廣大床(八)不非時食
THE EIGHT PRECEPTS OBSERVANCE
The Eight Precepts Observance is a Dharma way taught by The Buddha to allow laymen the opportunity to practise some of the renunciation that monks follow daily, thus planting the seed of enlightenment towards relieving one-self from attachment and suffering. The duration for Eight Precepts Observance is one day and one night.
This practice allows one to cultivate merits and benefits including helping one-self or parents to be relieved from sickness, rid of sins and obstructions, avoid accidents and evil deeds, gain blessings and good fortune, reincarnate in good paths, attain the ways of Buddhahood, and so on.
To undertake the 8 precepts, one shall abstain from:
(1) Harming or taking life
(2) Taking what is not given
(3) Any form of sexual conduct
(4) False speech
(5) Use of intoxicants (drugs and alcohol)
(6) Dancing, singing, music, watching unseemly entertainments, wearing garlands, applying perfumes and cosmetics
(7) Indulging in high and luxurious seats and beds
(8) Eating at improper times.